Overview
Welcome to the Department of Pharmacology and Systems Physiology (PSP). Our goal is to advance the fields of basic and applied physiology and pharmacology by engaging in innovative biomedical research. We provide our students with a challenging and supportive environment to pursue academic and professional careers in the biomedical sciences.
Physiologists and pharmacologists alike are curious about the ability of molecules to contribute to cell function, the ability of cells to contribute to tissue function, the ability of tissues to affect organismal function, and ultimately the effects that therapeutic agents have on these systems. Physiology is the science that integrates simple mechanisms into complex systems, and pharmacology uses this knowledge to support the development of the next generation of therapeutic agents.
Lisa Green, Doctoral Student Dissertation Defense
January 21, 2022 - Lisa Green doctoral student in the Molecular, Cellular and Biochemical Pharmacology program will defend her dissertation "The role of Human Antigen R (HuR) in pathological cardiac remodeling" on Friday January 21, 2022 at 11:00am EST via Zoom.
Konstantinos Drosatos, PhD Joins PSP Faculty
January 1, 2022 - Pharmacology & Systems Physiology welcomes Dr. Konstantinos Drosatos, Professor, to the department. Before joining UCCOM/PSP, Dr. Drosatos was an Associate Professor in the Department of Cardiovascular Sciences & Center for Translational Medicine at Temple University. His research interests include signaling mechanisms that link cardiac stress in sepsis, diabetes, and myocardial ischemia, with altered myocardial metabolism.
December 13, 2021: Michelle Nieman, BS receives CoM Research Professional Award
Michelle Nieman has been employed at the University of Cincinnati for over twenty-five years. Currently, she is working as a research associate in the Department of Pharmacology and Systems Physiology. Michelle provides surgical assistance and training to faculty, post-docs, and graduate students at the university. As part of the Murine Physiology Core, under the direction of Dr. John Lorenz, she has been able to develop close collaborations with multiple investigators at UC and elsewhere. Her primary focus has been generating chronic surgical models of disease including cardiac hypertrophy, ischemic injury, and systemic hypertension. She also utilizes various in vivo and ex vivo techniques to analyze cardiovascular and renal phenotypes in genetically mutated mice.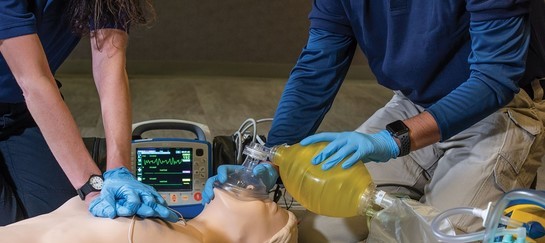 Heartland moving past its Rust Belt image
Contact Us
Department of
Pharmacology and Systems Physiology
College of Medicine
231 Albert Sabin Way
Cincinnati, OH 45267-0575